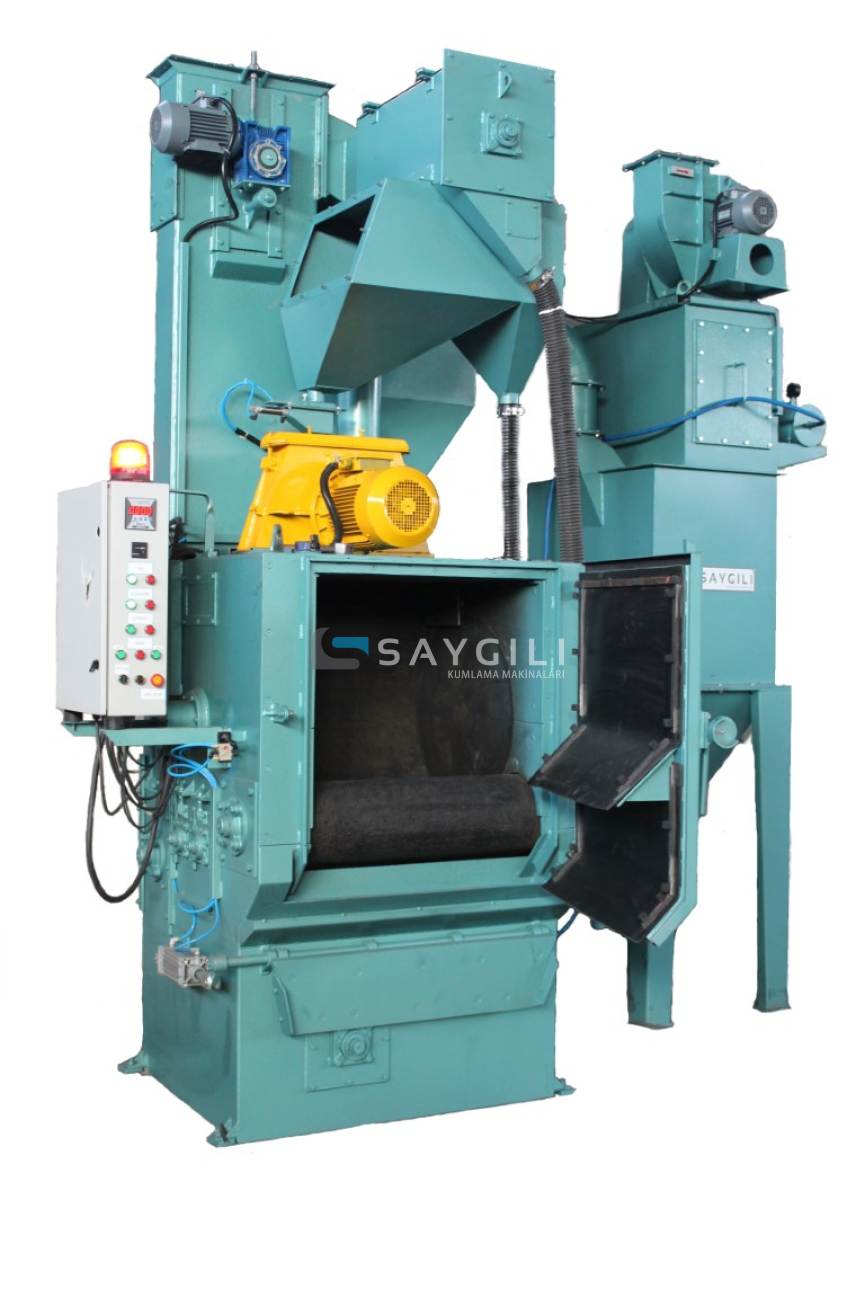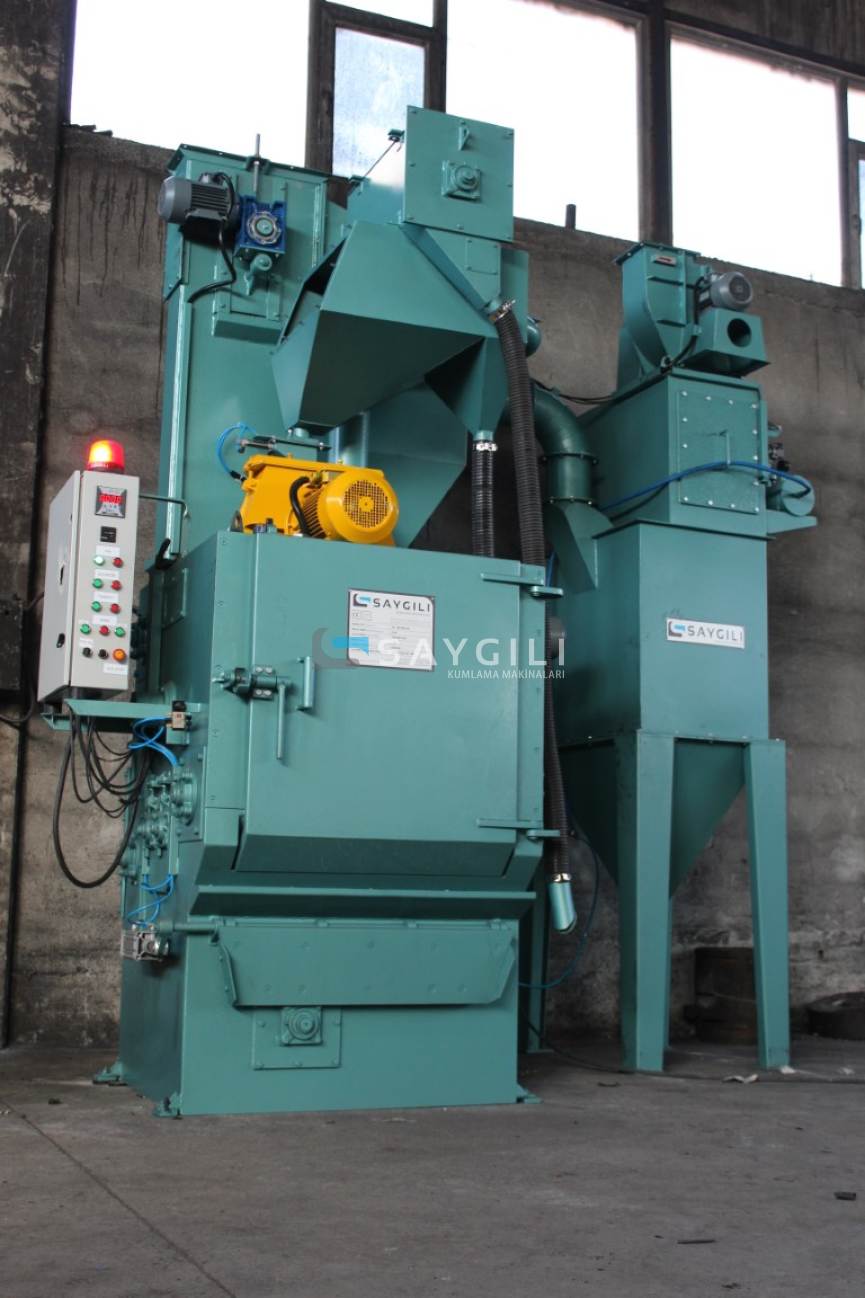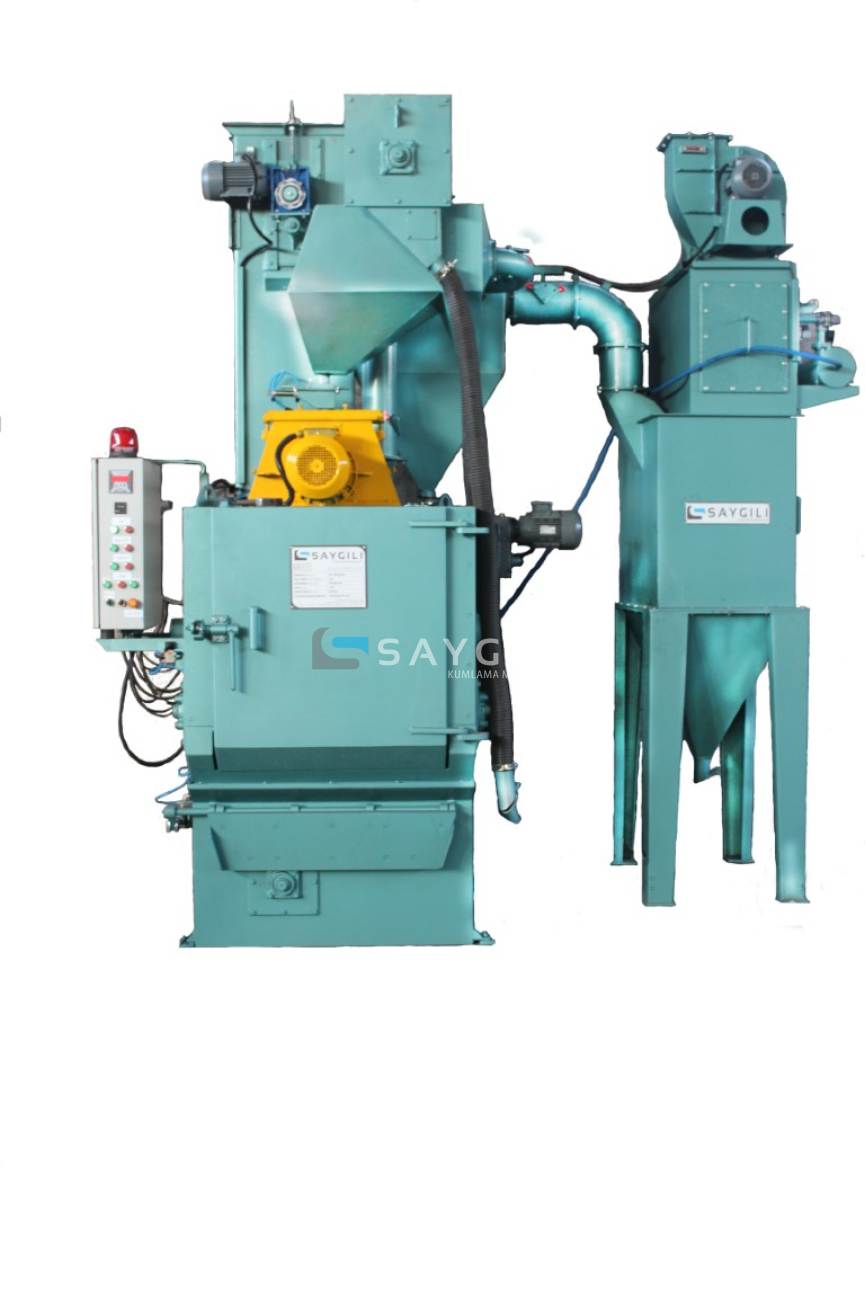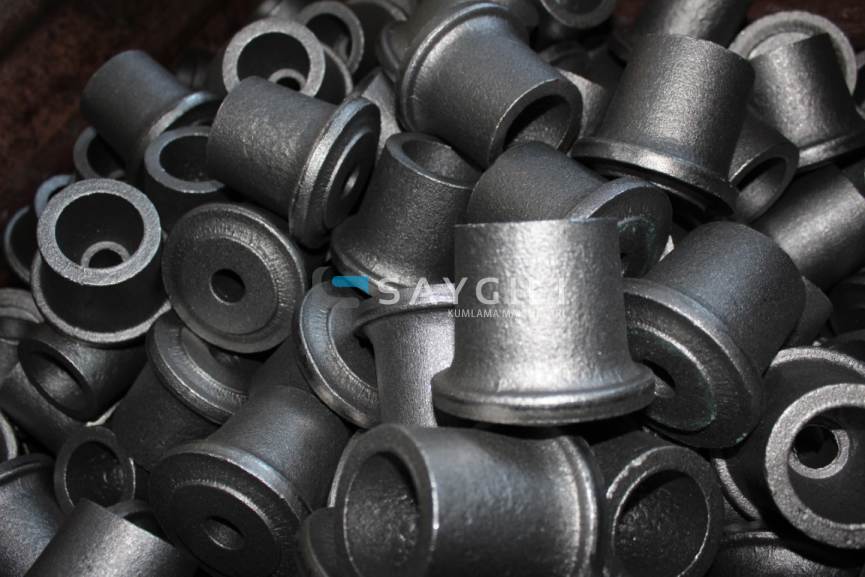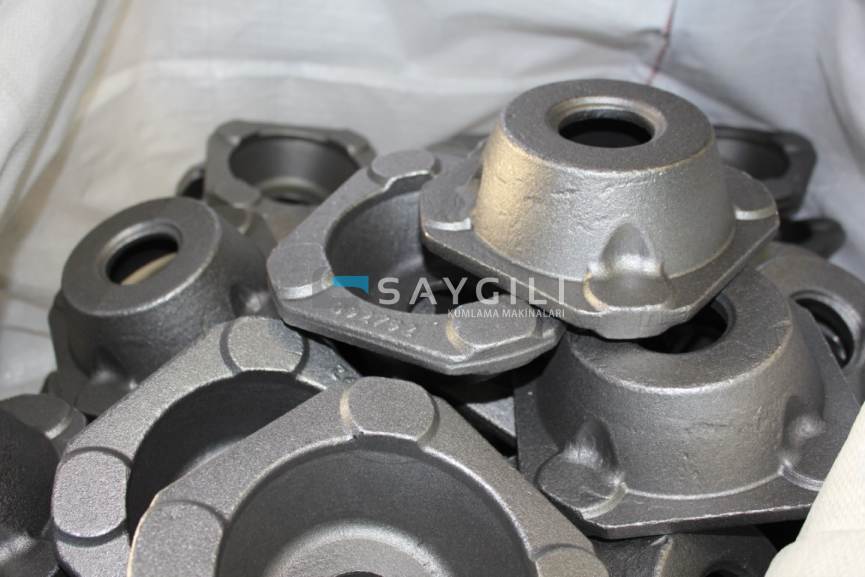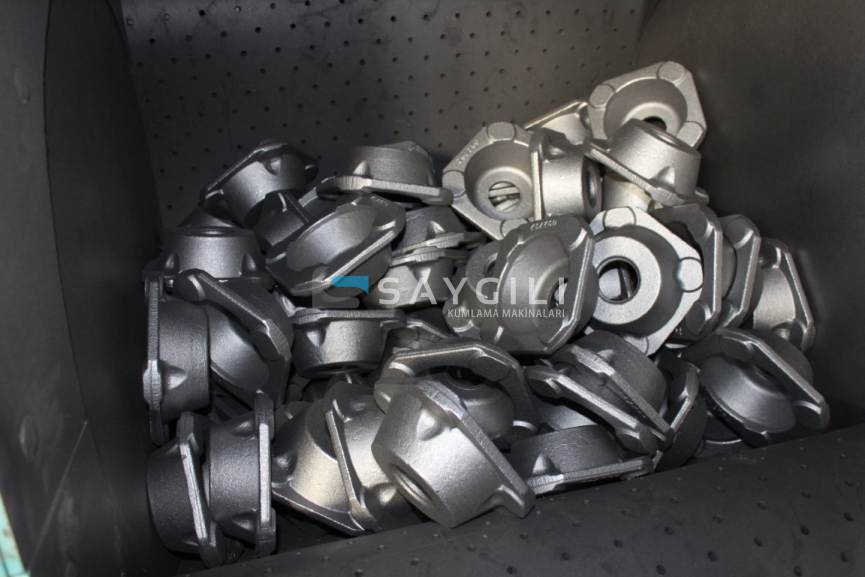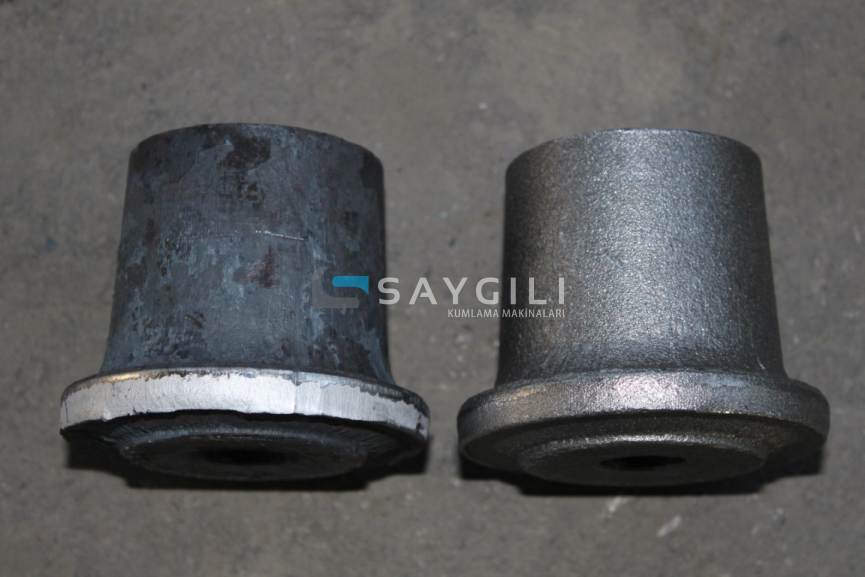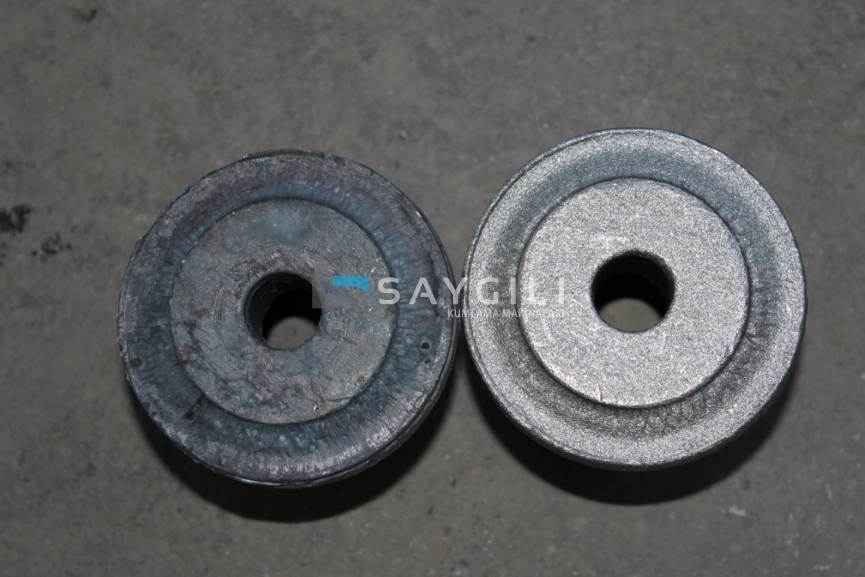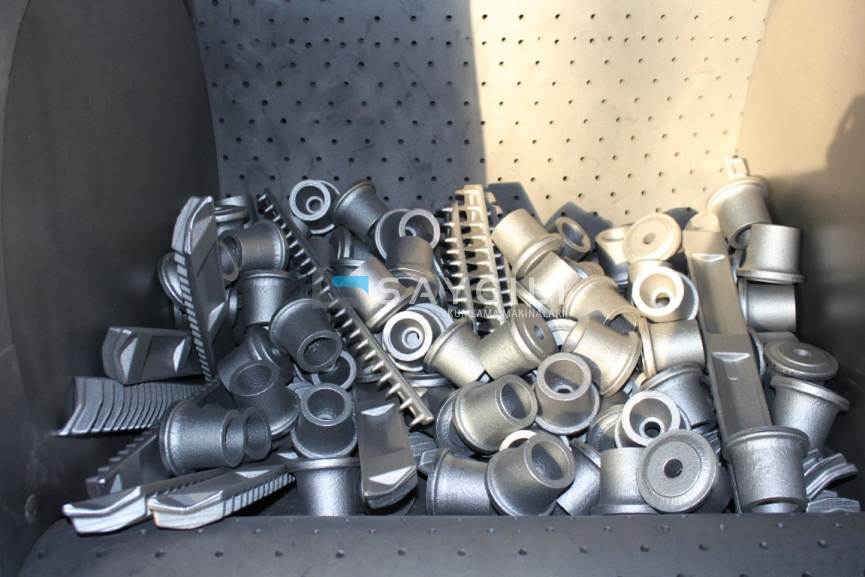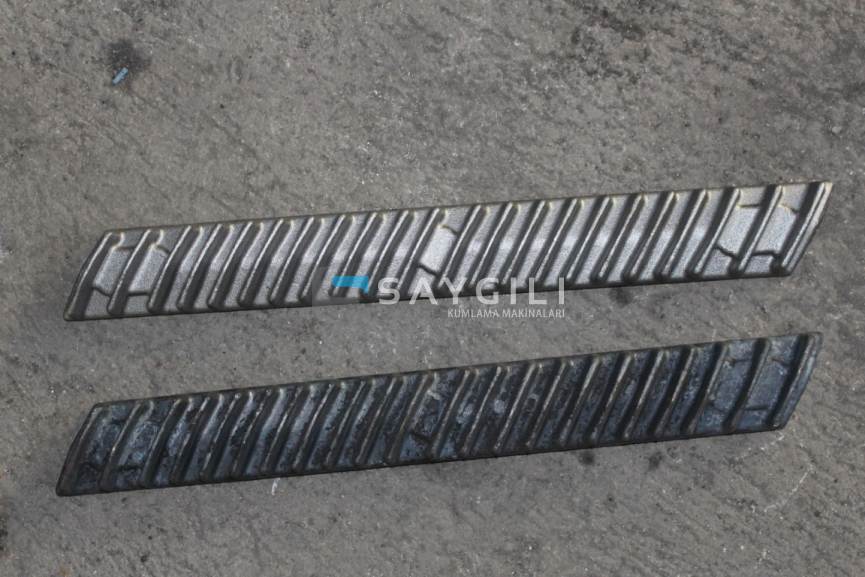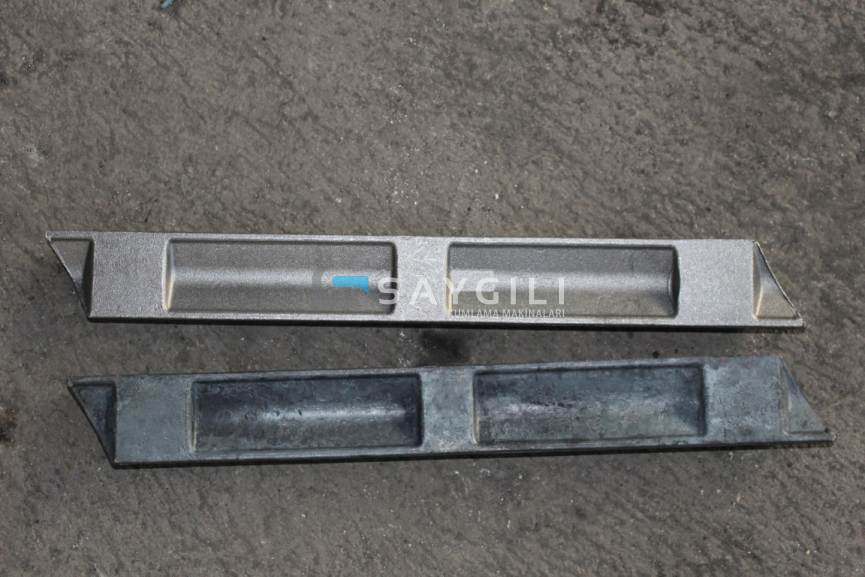 300 KG RUBBER BELT TUMBLAST CLEANING MACHINE
DEFINITION OF RUBBER BELT TUMBLAST CLEANING MACHINE
It is our preferred machine model for cleaning non-sharp steel parts that can rotate around its own axis without casting, aluminum, heat treatment.
Our standard production ranges from 120 kg to 1500 kg, and the automatic filling and unloading system can be integrated on the machine to increase the daily capacity.
Our products include two types of tumblasting machine with rubber band and steel pallet.
USING AREAS
Surface cleaning of forged or heat treated parts
Aluminum castings
Steel parts
Aluminum molds
Cast iron parts
300 KG RUBBER BELT TUMBLAST MACHINE
| | | |
| --- | --- | --- |
| MACHINE TYPE | SM-LTK300 | SM-LTK300 (FULL AUTO) |
| BARREL DIAMETER Ø - mm | 700 | 700 |
| BELT LENGTH mm | 800 | 800 |
| MAX. WORK VOLUME | 0,13 | 0,13 |
| MAX. WORK WEIGHT Kg | 330 | 330 |
| WORKPIECE WEIGHT Kg | 5 | 5 |
| NUMBER OF BLAST WHEEL AND POWER NO - Kw | 1 – 7,5 | 1 – 7,5 |
| TURBINE DIAMETER- NUMBER OF BLADES Ø - NO | 320 – 6 | 320 - 6 |
| ABRASIVE THROUGHPUT PER WHEEL Kg/min | 110 | 110 |
| FILTER CAPACITY m² | 48 KJP | 48 KJP |
| BLOWER AIRFLOW RATE m³/h | 2200 | 2200 |
| LOAD TYPE | BY HAND | HYDRAULIC |
| DOOR SYSTEM | BY HAND | HYDRAULIC |
| WIDTH mm | 3750 | 5000 |
| DEPTH mm | 2950 | 5500 |
| HEIGHT | 3750 | 3750 |